about essential oils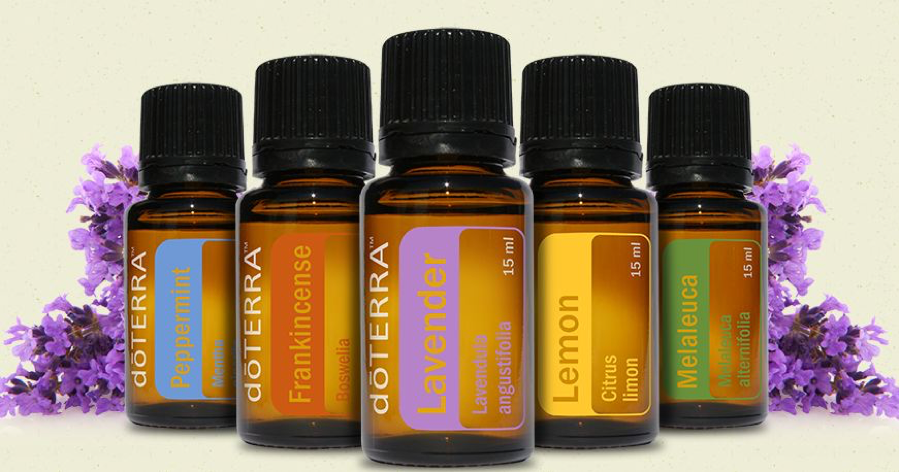 There is a reason you are hearing more and more about essential oils. 65% of the population is looking to natural products to improve their health.
What are Essential Oils?
Essential oils are concentrated extracts from the seeds, roots, stems, leaves, flowers, rind, and bark of plants.
Essential Oils have Amazing Properties.
Due to compliance rules I am no longer allowed to share the long list of amazing properties. There is plenty of information in books and even online so you can do a search using the Duckduckgo.com search engine.
A few important facts to know about essential oils:
Simple to use
Do not cause harmful side effects
Cost pennies per dose
Can be applied through diffusing, applying to the skin, or taken internally
50-70 times more powerful than herbs
Provides a natural support to our immune system
Science backs this up. There are over 18,000 studies done on essential oils. Just type in essential oils on pubmed.gov The National Library of Medicine and you will see what I am talking about.
I use doTERRA oils in my Naturopath Practice because they are the only Certified Pure Therapeutic Grade Essential Oils available in the world. They are simple to use and everyone can benefit from them. Whether you want to be proactive about your health or have health issues you want to address, doTERRA oils can make a difference.
I have seen amazing results from family members, my clients and my customers from all over the world.
Would you like to enjoy the benefits of doTERRA Essential Oils in your home or wellness business?
There are two choices
Open a Wholesale Account
You will get a 25-55% discount on doTERRA oils and products for 1 year. There are no monthly minimums, you do not have to order every month.
At the end of one year if you would like to keep your account open, there is a $25 renewal fee. When you renew your account doTERRA will send you a FREE oil. It is a win win.
Open a Wellness Advocate Account
You get all the same benefits of the wholesale account, plus this account, at no extra charge, allows you to introduce doTerra to others and earn a commission or build a doTERRA business that pays a substantial income, if you decide you ever want to do this.
To open up a Wholesale Account or Wellness Advocate Account click this link.
Fill out the About You Section,
Choose an Enrolment Kit (I recommend the…)
Home Essential Kit $275 (you save $86.25)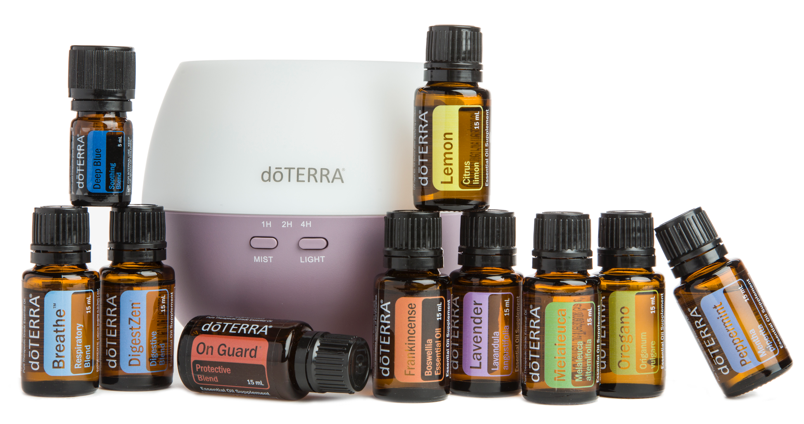 Or Family Essential Kit $150 (you save $36.60)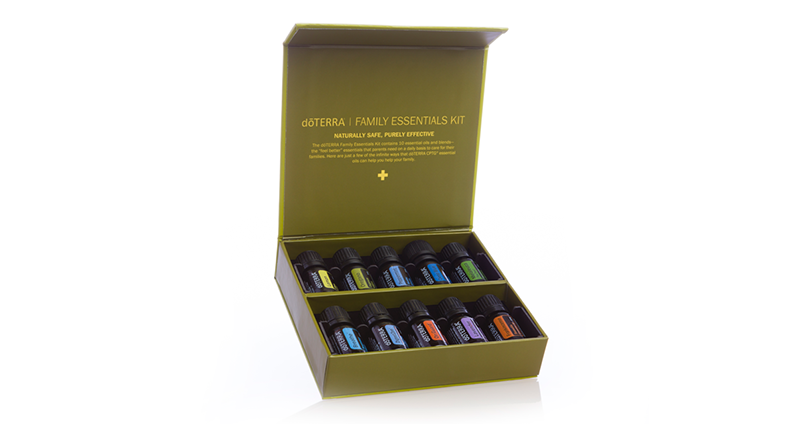 These enrollment kits are a special one time offer at a reduced price only available at the time you open up your account.
By choosing an enrollment kit the $35 enrollment fee is waived.
Both kits come with 10 Essential Oils (Home Essential Kit oils are 15ml size, Family Essential Kit Oils are 5ml) that will help you be prepared for just about any situation. Lavendar Essential Oil
Lemon Essential Oil
Peppermint Essential Oil
Frankincense Essential Oil
OnGuard Essential Oil
Melaleuca Tea tree Essential Oil
Oregano Essential Oil
Breath Essential Oil
DigestZen Esssential Oil
Deep Blue Essential Oil
Once you enroll you will receive the following:
A FREE 30 Minute Wellness Consultation with me to go over Health Concerns and how to get the most out of your doTERRA account (e-mail a copy of your receipt to

[email protected]

so that we can set up your FREE Wellness Consultation)
Access to FREE Online Classes
A Welcome Packet in the Mail
My Personal PDF Guide that shows you how to use each of the 10 Oils and more
Free membership to the The Elevated Life doTERRA Private Facebook Page
The Elevated Life doTERRA e-mail newsletter with tips and updates
Business Building Guidance and Mentorship if you choose to build a doTERRA Business
To open up a Wholesale Account or Wellness Advocate Account click this link.Wholesale prices are 25% off retail prices. Prices listed exclude tax and shipping.
​
**As a wholesale member with doTERRA, there are no monthly purchase requirements. You also do not have to sell anything! These are both optional and provide extra benefits, if you choose to participate.
If you sign up as a wholesale member, you can always upgrade your account to wellness advocate later for free.
Have Questions?
Book a 15-minute Consultation with Cathey